Cast announced for original new drama Champion from Candice Carty-Williams for the BBC and Netflix
Champion is the first TV project for Candice Carty-Williams, author of The Sunday Times bestselling novel Queenie and the new hit novel and Sunday Times Bestselling People Person
Published: 2:00 pm, 25 July 2022Updated: 2:00 pm, 25 July 2022
Champion is a celebration of Black music and of a Black family, however fragmented that family might be, and I can't wait for the world to see their story. Since I knew what music was, I've loved grime and UK rap and neo-soul, to the point of obsession, and to bring to BBC One in the U.K. and Netflix globally a series that gives these genres of music life and texture is my dream, as is working with some of the best producers and songwriters making music today to create original tracks for the show.— Candice Carty-Williams
Casting has been announced for the original new drama series Champion which is currently in production for BBC One and BBC iPlayer in the UK and, outside of the UK and Ireland, on Netflix across the world.
Déja J Bowens joins the cast in her exciting TV debut alongside Malcolm Kamulete (Top Boy, Ill Manors), music sensation Ray BLK (also her TV debut), Nadine Marshall (Sherwood, Small Axe), Ray Fearon (His Dark Materials, Beauty and the Beast) and Jo Martin (Doctor Who, Top Boy).
The 8 x 45' musical drama also stars Kerim Hassan (Once Upon a Time in London), Adeyinka Akinrinade (Everything I Know About Love, Top Boy), Tom Forbes (Wolf Hall, Knightfall), Genesis Lynea (Shadow and Bone, Silent Witness), Karl Collins (Attack The Block, Hollyoaks), Francis Lovehall (Small Axe, Death on the Nile), Corey Weekes (Coronation Street, Doctors) and Rachel Adedeji (Dreaming Whilst Black, Hollyoaks).
Champion is the first TV project for Candice Carty-Williams, author of The Sunday Times bestselling novel Queenie and the new hit novel and Sunday Times Bestselling People Person. The show tells the explosive story of what happens when fame collides with family.

Rap sensation Bosco Champion is home from prison, and ready to dominate the music industry once more. But when his dutiful younger sister Vita's own talent is discovered by Bosco's rival, Bulla, she steps out of her brother's shadow to become a performer in her own right, setting the Champion siblings against one another and tearing apart the whole family in the process.
A love letter to Black British music set in south London, Champion is a celebration of a sound that has long been the beating heart of our culture. Featuring original music written and produced by some of the leading musicians this country has to offer, singer/ songwriter and BBC Music Sound Of 2017 prize winner Ray BLK serves as Music Executive alongside grime pioneer and BRIT and Mercury Prize nominated Ghetts.
Champion is a co-production between Balloon Entertainment and New Pictures (part of the All3Media Group) in association with All3Media International for BBC One and Netflix. The show is executive produced by Bryan Elsley, Dave Evans and Danielle Scott-Haughton for Balloon Entertainment, Charlie Pattinson, Willow Grylls and Imogen O'Sullivan for New Pictures, Candice Carty-Williams, and by Jo McClellan for the BBC, with Nawfal Faizullah as Commissioning Exec. The series is a co-production for the BBC and Netflix. It was commissioned for the BBC by Piers Wenger, former director of BBC Drama, with Alice Pearse and Tom Lyons leading for Netflix.
The Producer is Joy Gharoro-Akpojotor and the first block director is John Ogunmuyiwa – Adeyemi Michael and Christiana Ebohon-Green will direct the second and third block. Alongside Candice Carty-Williams, other writers include Ameir Brown, Isis Davis, Emma Dennis-Edwards and Edem Wornoo.

Outlander Director Christiana Ebohon-Green Breaks Down the Print Shop Riot

Outlander Director Christiana Ebohon-Green Breaks Down the Print Shop Riot
We go behind the scenes of Outlander Season 6 with director Christiana Ebohon-Green!
By Amanda-Rae Prescott|April 4, 2022|
|1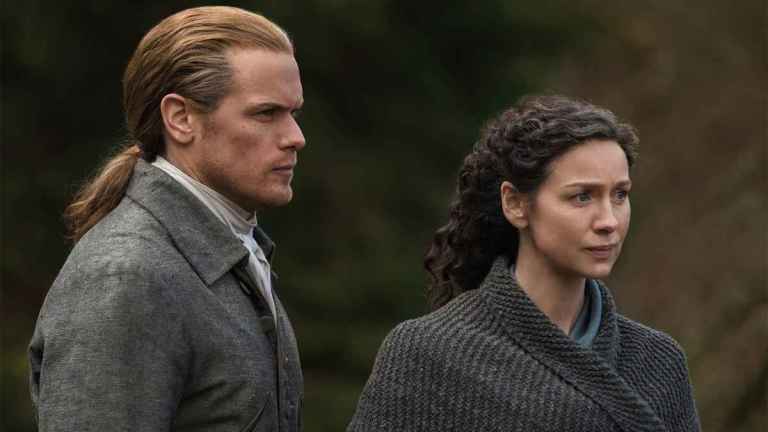 This interview contains OUTLANDER spoilers
Outlander Season 6 has crossed the halfway point in this shortened season. Den Of Geek was unable to visit Jamie and Claire's living room, but we did have a long chat with Christiana Ebohon-Green to go behind the scenes on episodes 4 and 5, discover more about her directing style, and also what it means to be a Black professional in a predominately white UK media industry.
DEN OF GEEK: How would you describe your directing style, for somebody who has no idea what directing even entails?
CHRISTIANA EBOHON-GREEN: I like actors, which isn't always the case. It is quite nice to create a safe space for the actors to be able to do their best work no matter what else is going on or what the requirements are from the camera team or time. Making sure that each of those actors are okay, and that they've got it and they know what it is that you want them to do, and it's what they also want to do. Then if the intention isn't clear, there's a chance for them to go again. So sometimes if they say, "Can we just have another go at that?" to kind of go, "Yeah, we have got time for you to do that," because personally, what I get from them is… That's one of the most important things that I'll take in to edit. So no matter about the smoke and the mirrors and whatever else. The performance and the emotion and everything else isn't on point, then I haven't got it to put on screen.

When were you first offered the opportunity to direct on Outlander Season 6?
Well, it was over a year ago. I met the guys just in 2019 to start, and I think then had to pause because of COVID and the lockdown. It just went very quiet for a while. And then it was about 18 months ago now that they were meeting again. We had another chat and it was quite soon after that that I was offered the block.
Did you watch previous Outlander episodes or read the books to prep for your directing?
I'd seen a couple of seasons before the meeting, so I knew kind of what the story was about and what was involved. I didn't read all of the books as that would've taken some while. I think whatever you're stepping into, you want to know what the world is about and what's at risk, and what the foundation of it is. How the people got to be where they are now.. How did it start? There's some research involved in that. And then when you have meetings, then, of course, the creative team wants to know what you think about the show. You need to know whether it's a show you actually like and want to be involved in.
As a director who has to float from production to production, how do you build rapport with the cast and crew?
I think you have to be quite sensitive for the cast. You don't quite know how they like to work and what's important about the themes that you're trying to get out of them and onto the screen. Whoever I'm working with, it's always great to have a catch-up before. So either a meet in person or a phone call or at least a series of emails. It's nice to just sit and chat with them for a bit and to hear their thoughts. By the time you get to set, you're not a complete stranger, and they've got some ideas of what it is you are looking for as well.

How far in advance did you get the scripts for episodes four and five? What was your reaction to reading the scripts for the first time?
I got the script not too long before I started the block, about three weeks before my start date. Then had a chat with Matt and Maril about them. So yes, it wasn't as though I had no idea about what scripts I was going to get, what I was walking into. And so when I read four, especially, I was really excited because again, to be able to show this cultural story and the experience of these people. I kind of felt a kind of affiliation; I understood some of what it was to be Other and what the struggle was. The point of view of Outlander is that we're ahead of the curve. We know what's going to happen to these people.
Were the scenes filmed in order?
Episodes four and five were mostly shot in order, but it was mainly five first and then we got to ep four at the end. Part of that was when we could get the Mohawk and Cherokee actors over from Canada. The flights and the quarantines and all of that had an implication in what we were doing.
What were the challenges in filming Episode 4?
Some of the actors were saying 'this is the story; this is the story of our forefathers' fathers. This is the direct story of our grandparents and great-grandparents.' There was a responsibility to tell the story properly and be quite sensitive about what it was we were doing. If we couldn't do things properly, then we just didn't do those. So they were then taken out of the script. So there was a lot of sensitivity about what we were doing. Then while we were filming, if certain props and certain things didn't work in reality for the culture, we changed them.

There was [the cold open] scene of Young Ian having his hair plucked. Initially in the script, the hair was falling away and that's what we were doing. I had the actors around him, and we were doing the plucking, and they were holding onto the hair. And I said, 'Oh, could we just let that fall?' And they let me know that "no, hair is a very sacred thing. In our culture, often we will save our hair, and maybe once a month there'll be a ceremony or we'll do something." It's regarded very highly. While we were filming them, we were able to just put the hair aside and the idea that then they would keep it, and something else was going to happen with that hair. We tried to be quite sensitive to those things to get it right.

When they'd done the Mohawk First Nations stories before in the fourth season, they were able to have more supporting artists to portray the way that village life really was. But because of COVID, we had about fifty-something people in total fly over. We doubled people for the Cherokee and the Mohawk villages. The actors that we didn't feature heavily in the Cherokee scenes, we then saw more of in the Mohawk scenes. We made sure that there were differences between those two tribes that showed.
In terms of some of the things that could have gone wrong, like the weather, the weather was really on our side. So for most of it, we had balmy weather in Scotland, and they were all kind of like, 'Oh my God, what's going on? You've bought the weather.' I think it was the baptism scene where it was a bit miserable and damp. We used that to add atmosphere.
What were the challenges in filming Episode 5?
It was just great that these two episodes were so different. It was difficult to schedule because there were so many bits and pieces all over the place. I think one of the scenes that was most difficult was the riot by the print shop. That was one of the most challenging days with the number of people that you needed and picking out the various bits of action that are important and go on to shape the story. There was the tar flying and the gunshots and the person being shot. there were lots of little things to get right within that. Then we had the ball as well. So again, a lot of people and lots of bits of the story. There was the band and all of the supporting artists to really make it look like a happening event. We really tried to keep it alive and give it a lot of atmosphere. The numbers were a bit reduced to what I think a normal Outlander ball would look like because of COVID. We passed the camera and came back again as the actors worked.
What is your favorite on-set memory from either episodes four or five?
I love the approach to the Cherokee village [in episode four]. We had the drone and that whole kind of village and the people, and suddenly, it felt so real, like I was a visitor in their village. The set design of the village was so great. I'd seen that space at various points as it was being built up, and I'd seen the plans of what it was going to be. To be there on that day and then see it populated with our supporting artists and whatever else and the flyers go in and the food and the people dressed in the traditional dress, It just felt like a privilege to be part of what life might have been like. There was an element of like you've stepped back in time, and this is how these people lived. Walking through and seeing some of that was quite special. To tell the stories on this scale is such an amazing treat.

What obstacles have you faced as a Black director, and how did you overcome them?
Over my career, most of the challenges have just been about not being given opportunities. Although I went to the National Film School and did all of that and was qualified at every point, my experience and my ability were questioned. It was really difficult to just get really small gigs on the soaps and things like that. And you're constantly trying to prove yourself [on those sets as] they're supposed to be stepping-stones on to bigger things. But for me, I found that I was kind of stuck, really hitting a glass ceiling. For years and years and years, I was doing episodes and episodes and episodes that were good, but trying to get attention from other shows and bigger things. It just really wasn't happening which I despaired. I saw other directors, male, white, whatever, racing ahead of me, even though they had a lot less experience or a lot less training. It was difficult because you don't know what else you can do to give yourself the opportunities that you feel you deserve. It's been amazing in more recent years to have opportunities on bigger things and make good episodes and thrive. At some point, you start to doubt yourself and think, 'Well, I wasn't given the opportunity. Maybe they knew something. Maybe I couldn't. Maybe…' It's so liberating to [work] putting in your heart and soul and being able to try your hands at all these different things that weren't available to you before and to do them well.
What is your dream director role?
I went to the National Film School, so it would be great to do a movie. Growing up I had the goal that 'I'm going to do a film, and people were going to go into the theater, and they were going to have popcorn, and the lights would go down, and everyone was going to watch my movie and the story that I wanted to tell. The two Outlander eps and some of the high-end television shows are on the scale of doing movies. Going forward, I want [to work on projects] that feel more personal or things that I identify more with. Diverse stories, stories where there are exciting roles for women where the female characters aren't just 2D. Women that are full of life and from different backgrounds. It would be really interesting to [work on] more unheard stories.
Can you reveal anything about your next project?


I'm working on the second season of The Pact for BBC, Lionsgate, [and US Sundance Now]. Season two is a completely different story with new characters. There's a freshness to it. And it ticks one of the boxes that I was just talking about, in terms of diversity. I'm directing the last three episodes of season 2. I'll start filming those probably toward the end of next month.
The Guardian
Black British culture special Television
Interview
Christiana Ebohon-Green meets Wunmi Mosaku: 'It's exhausting being the non-threatening black woman'
The TV director and actor talk candidly about how racism is draining, limiting and ingrained. But is leaving to work in the US the answer?
Thu 25 Jun 2020 10.00 BST
Last modified on Thu 25 Jun 2020 16.26 BST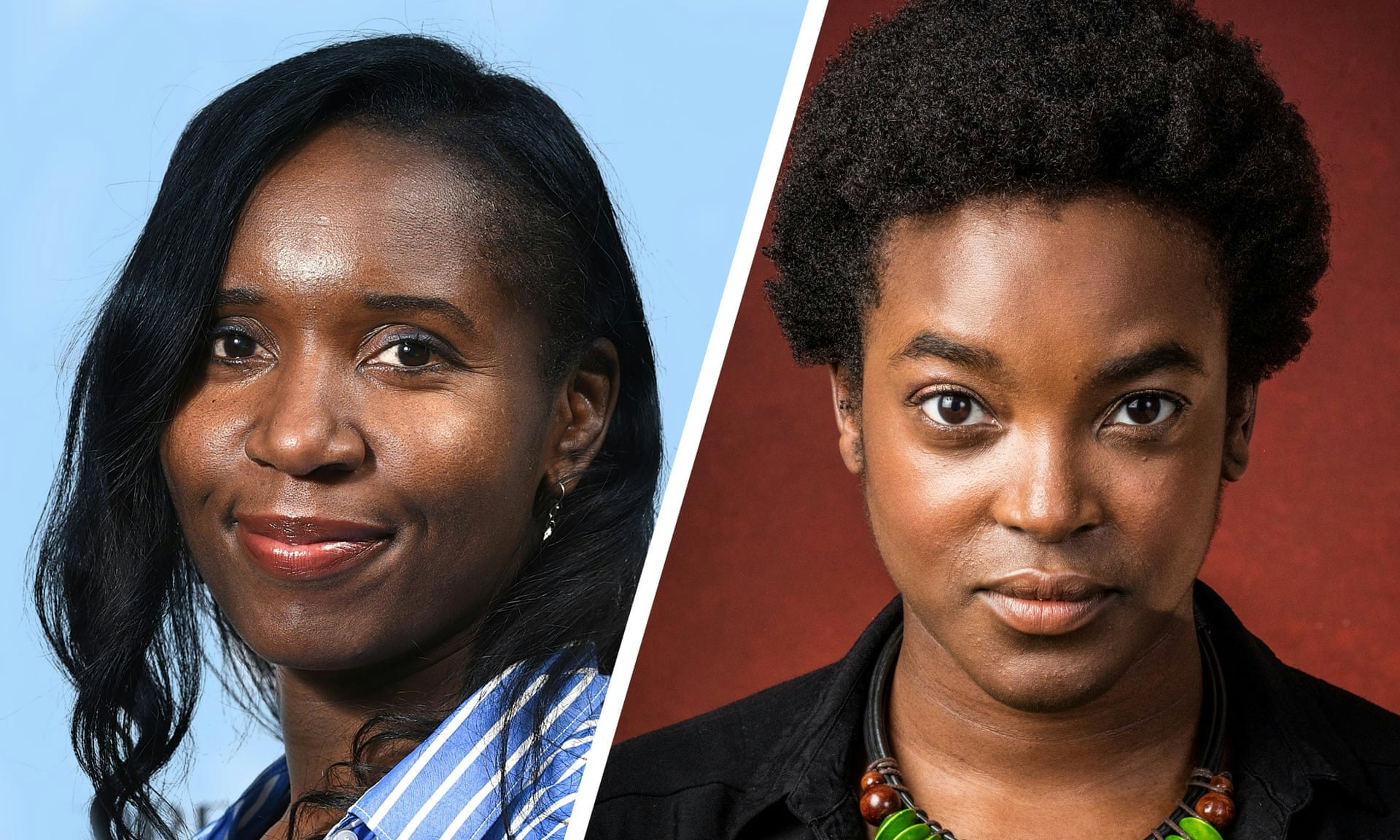 The director Christiana Ebohon-Green (EastEnders, Call the Midwife, Soon Gone: A Windrush Chronicle) and the actor Wunmi Mosaku, 33, (Luther, End of the F**king World and Misha Green's upcoming HBO/Sky Atlantic drama series, Lovecraft Country) have met before. In fact, they have worked together, on Ebohon-Green's Bafta-longlisted short, Some Sweet Oblivious Antidote. They both have fond memories of the sun-dappled shoot by the Thames, with a (mostly black) cast of actors. But not every experience on set has been so joyful. Amid some laughter, a few tears and many weary sighs, they swap horror stories of industry racism, discuss solidarity among black creatives, and the opportunities and risks involved in a move to the US.
CEG: I've worked on a lot of mainstream television drama, so I've often been the only [black person] on set. For me [having this wider conversation about racism] is a relief. Sometimes, you air issues and people are like: "Oh yeah, we know! We've solved that! Can you stop going on?" So I've been very careful about what I said and assumed people understood.
WM: I've always been quite scared about talking about race. You don't wanna rock the boat because you want to keep working. That's been a real revelation to me these last few weeks, that we all need to speak up! This is real, and you're not crazy and you don't have to just be grateful.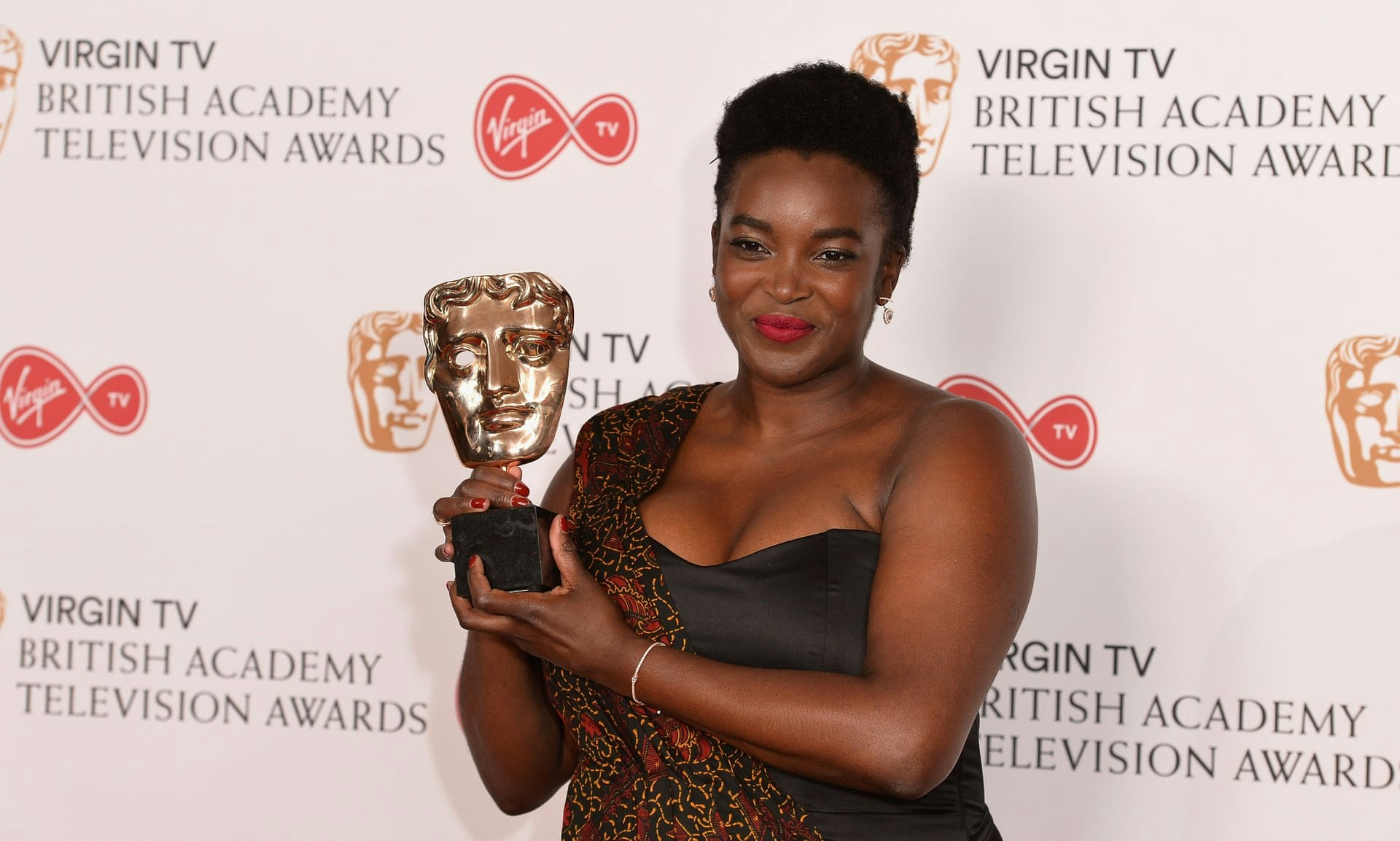 Wunmi Mosaku, picking up a best supporting actress Bafta for Damilola, Our Loved Boy in 2017 Photograph: Jeff Spicer/Getty Images
CEG: Often it's just this feeling that it's me going round in circles trying to fulfil these never-ending lists of expectations, that they wouldn't ask of other people. Some years back, there was a big thing in the paper about: "We're going to tackle diversity at the BBC." So I wrote to them and said: 'Well, what about those of us that are experienced, mid-career? I've been trying to progress and I'm just hitting brick walls.' I then had all these painful meetings with people who sat me down and told me why I wasn't ready, in their opinion, to do slightly bigger, long-running series. Then, later, somebody said to me: "Oh, I heard you were playing the race card" and I felt so offended and hurt. Like, what does that mean? I'm trying to get things I shouldn't? Then, finally, it's like: 'Oh, no, you're playing the race card, but you're upset with me for calling you out on it.'
WM: I think, for me, just trying to be the "non-threatening black woman", constantly being, like, super-bubbly! And relatable! It takes a lot of energy! The energy you have to put into playing into the system of white supremacy, so that you can be just given a chance … Like the other day, my friend said to me: "You're just always so happy on set!" And I was like: "Oh my God! No, I'm fucking not!" Do you have period pains today? So do I! I just don't feel like I have the freedom to have a sour face without it being seen as a bigger thing. The amount of time black people spend trying to placate, be accepted; if we could put that into our work, into our families, into our dreams …
CEG: Yeah, you spend a lot of time, early on, trying to figure out what they want us to be. I can't figure out who that person is … Apart from a white male. And I can never be that.
WM: Ha ha! Right. If I were to [produce] a TV show or a film, I think that representation would be paramount. But it's also about the opportunity for those people to become the heads of department. I've had someone in costumes say to me, right at the beginning of my career: "This outfit would work, if it wasn't for your stupid thighs." My thighs! That can press 200lbs! I feel like I have a very typical west African physique, and that is part of my blackness!
CEG: I'd like to see people just hiring, and for it not to be about schemes and training; assuming that people don't have the experience, or are a risk. They need to know that diversity is going to strengthen the product. There isn't going to be a black person doing something that just doesn't feel realistic … Y'know, the black character in a world where they've got no black relatives or friends. I have these stories that I want to tell – about black women, incidentally – and it's been really frustrating. At some point, I might follow you to America, Wunmi. There's more work, I think, but aren't you scared about the guns? I'm scared about the guns.
WM: Terrified of the guns! I honestly never wanted to come to America. It wasn't part of my goal as an actor. It was because of my husband, who's African American. But being here has completely opened my eyes to, first of all, what the African Americans have done globally. Iif it wasn't for the likes of WEB Du Bois, the creation of Pan African Congress and the collective Pan African fight for freedom and decolonisation, maybe Nigeria's independence may have come later. As much as I have been scared of guns and violence, and police brutality, I have grown in a way that I never would have [in the UK], because I was always trying to be nice and, like, not talk about racism … But it is scary. My husband went to the store yesterday and I heard sirens and helicopters and he didn't come back for like a while and I was scared.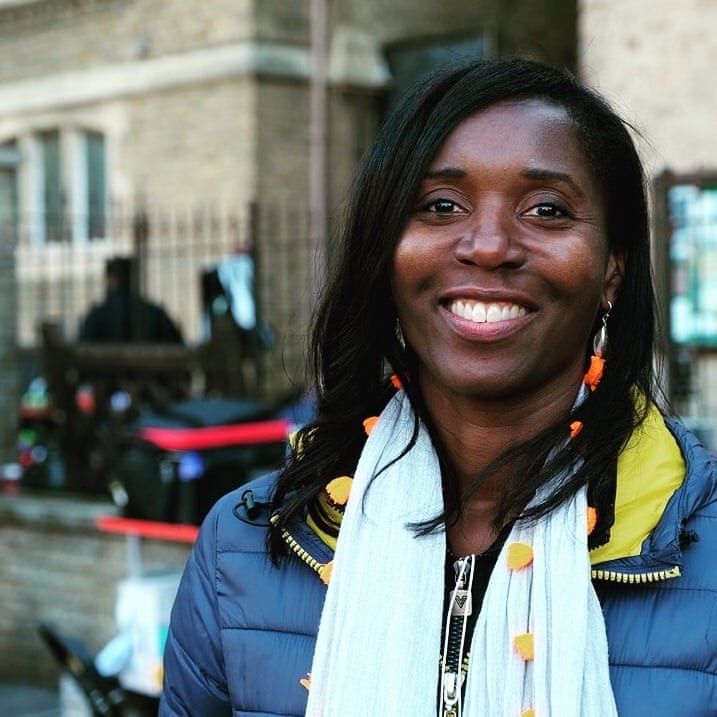 Christiana Ebohon-Green.
CEG: Here [racism] is much more undercover, but it's definitely stopping creatives getting further. Over there, it seems there are more opportunities, but there's more risk?
WM: Yeah, but there's also more community. Misha Green has created this amazing show, Lovecraft Country, and her passion is showing the whole spectrum of blackness and celebrating it. That's something that I really appreciate being here.
CEG: I think there is more of a community among black directors here [in the UK] than I'd realised. Somebody has created a WhatsApp group! There are a lot of people coming through, which is a good thing. It's just, then, that competitiveness over jobs. Hopefully that will change when there are more opportunities.
WM: Well, the hierarchy of race … it's so ingrained. It's not just one costume designer, it's the whole system. I had an executive tell me drunkenly that "colonialism wasn't all that bad". She managed to turn the conversation to gender inequality: in her opinion, the most important fight. That "Women are the niggers of the world" quote was brought up. She said: "It's true! We are!" It's exhausting. Even when you fight back, she's still in power. She and others like her are still in control of the stories we tell about black lives.
CEG: My parents were from Nigeria as well. As a child I was fostered into a white family, miles away and I didn't see my family except once every couple of weeks for an hour or so. That feeling of being an outsider has always stayed. In the industry, I've been judged by a lot of white, middle-class men. They don't know anything about you, but suddenly, you're excluded. I just feel like, this time, I'm not gonna be silenced by: "You've got a chip on your shoulder", or: "You're playing the race card". No. That's served you all well over many years … Sorry, I'm getting a bit emotional, but just … people's whole lives have been limited! You know, you can get killed on the street!
WM: It's true. It's traumatising living it and seeing it. It's traumatising talking about it. It's so much and then [advocating for change] falls on our shoulders? It's too much. Like, we feel it. Globally, we feel it.
CEG: After university, I thought I'm gonna go into a career that's just joy – no politics and difficult stuff – and, stupidly, I kind of thought that this would be it!
---


ITV heads back to Grantchester
Grantchester debuted in 2014 starring Robson Green and James Norton
UK broadcaster ITV has greenlit a fifth season of period detective drama series Grantchester.
Grantchester first aired in 2014, starring Robson Green as a police inspector who calls on a vicar turned amateur detective, played by James Norton, for assistance.
The fourth season, which ran from January to February this year in the UK, will premiere in the US on Masterpiece PBS this weekend.
Norton has now left the series and S5 will feature actor Tom Brittney as another investigative clergyman, while Green will reprise his role. The new season is set in Cambridge in 1957, a year after S4.
Grantchester is a coproduction from Endemol Shine UK-owned Kudos and Masterpiece. It is distributed by Endemol Shine International and has been sold into 176 countries.
S5 will begin shooting this summer in Cambridgeshire and will be executive produced by Emma Kingsman-Lloyd and Daisy Coulam for Kudos and Rebecca Eaton for Masterpiece. Gordon Anderson will direct alongside Christiana Ebohon and Rob Evans.
Adapted from the Grantchester Mysteries novels by James Runcie, the series was developed for TV by Coulam, who shares writing duties with John Jackson, Carey Andrews, Jake Riddell and Joshua St Johnston.

Karolina Kaminska12-07-2019©C21Media
---
May 2019. Soon Gone: A Windrush Chronicle nominated for a Broadcast Award.

---

April 2019. Soon Gone: A Windrush Chronicle wins a Screen Nation Award 2019.


---
25 FEBRUARY 2019
In The Spotlight: Director Christiana Ebohon-Green
Christiana Ebohon-Green is an award-winning drama director, and 2015 WFTV Mentee. She graduated from the National Film and Television School's Directing Fiction MA and found early success making shorts. In 1998 she directed In Your Eye, which won her the Kodak Award USA that same year, and was screened at the Kodak Emerging Filmmaker's Showcase at Cannes the following year. She went on to hone her directing skills on a number of well-known TV series, including EastEnders, Father Brown and Holby City.
In 2015, as well as being on the WFTV Mentoring Scheme, Christiana was selected for Directors UK's prestigious High-End TV Drama programme, where she worked alongside director Carl Tibbetts (Humans, Black Mirror) on The Tunnel. In 2017 she was selected for BAFTA Elevate, a programme which was designed to support female directors progress in their careers, and her Creative England and BFI funded short, Some Sweet Oblivious Antidote (which starred Sir Lenny Henry, Wunmi Mosaku, Colin Salmon, and Arinze Kene) was longlisted for Best British Short at the 2018 BAFTA Awards.
Fast forward to 2019 and, in February alone, two episodes of the BBC's hugely popular series, Call the Midwife that Christiana directed were broadcast, and two episodes of BBC Four's Soon Gone: A Windrush Chronicle. WFTV caught up with Christiana to find out what it's like directing on some of the UK's most well-known TV series, how she preps for jobs and works on set, and what advice she would give to the next generation of directors…

"It's often hard to know if you are a million miles away from your goal, or almost there, so keep at it."
Click below to continue reading -
https://wftv.org.uk/in-the-spotlight-director-christiana-ebohon-green/
---
BAFTA Elevate 2017 | Female Directors
BAFTA Elevate launched in May 2017 for female directors looking to progress in high-end television and features.
The inaugural programme included networking introductions, industry mentoring and expert workshops, all designed to elevate these talented women to the next stage of their career.
The 2017 programme was designed in response to research we carried out to examine the career success factors of film, television and games practitioners from under-represented groups, in partnership with Creative Skillset and the BFI. From that research, it was clear that the disparity between the ratio of male and female film school graduates (50:50) and the ratio of men and women industry directing hires (87:13) had to be addressed. We also felt compelled to address the claim that female directors were in demand yet hard to find.

Meet the female directors of BAFTA Elevate 2017

---
Bafta Elevate unveils 15 female directors
BY MANORI RAVINDRAN, BROADCAST18 MAY 2017
Participants revealed for year-long initiative.
Bafta has named the 15 female directors taking part in its inaugural career development programme for under-represented groups in film and TV.
Launched in February, Elevate will initially focus on helping women progress their directing careers in high-end television and film. According to 2016 data from Directors UK, only 13.6% of working directors between 2004 and 2014 were female.

The programme, delivered by Bafta in association with indie Pia Pressure, was developed following a consultation period with commissioners, television execs and producers, agents and directors.

Bafta film committee chair Pippa Harris added: "The women identified through Bafta Elevate demonstrates just how much female directing talent there is in the film and television industries, and how important it is to support these women and ensure that their talents are being recognised."

This article first appeared on Screen's sister publication Broadcast.

https://www.screendaily.com/news/bafta-elevate-unveils-15-female-directors/5118071.article

---
05
FEB 2019
FEB 05, 2019

Best of the Fest Winner, Christiana Ebohon-Green's "Some Sweet Oblivious Antidote" is now available to view online. If you didn't get chance to attend TriForce Short Film Festival in 2018, you can now view the winning film in full on Vimeo.
ANNOUNCING THE SHORTLISTED FILMS FOR TRIFORCE SHORT FILM FESTIVAL 2018!

NOV 08, 2018
The shortlist of films for the 2018 TriForce Short Film Festival (TFSFF) has been announced at an exclusive launch at the BFI, Stephen Street. This morning, TFSFF also announces the final four films selected for the 'Best of the Fest' award, to be screened at a red carpet Gala event at BAFTA on 1st December.
http://tfsff.com/category/triforcefest2018/